September 8th, 2015 by MTBBill
This weekend I joined Chip, and crew out in the Laguna Mountains for some good times in the dirt.  We started at the top of Redtail Roost and dropped the singletrack  down to near the meadow.  We then climbed up Aqua Dulce to the top of Los Gatos.  After taking Los Gatos down to the meadow we looped back up to the top of Los Gatos via Chico Ravine.   After descending Los Gatos a second time, we took a lap around the meadows before climbing back up to the Redtail Roost.  Good times!
Here a few pictures of the dirt hulligans on this outing.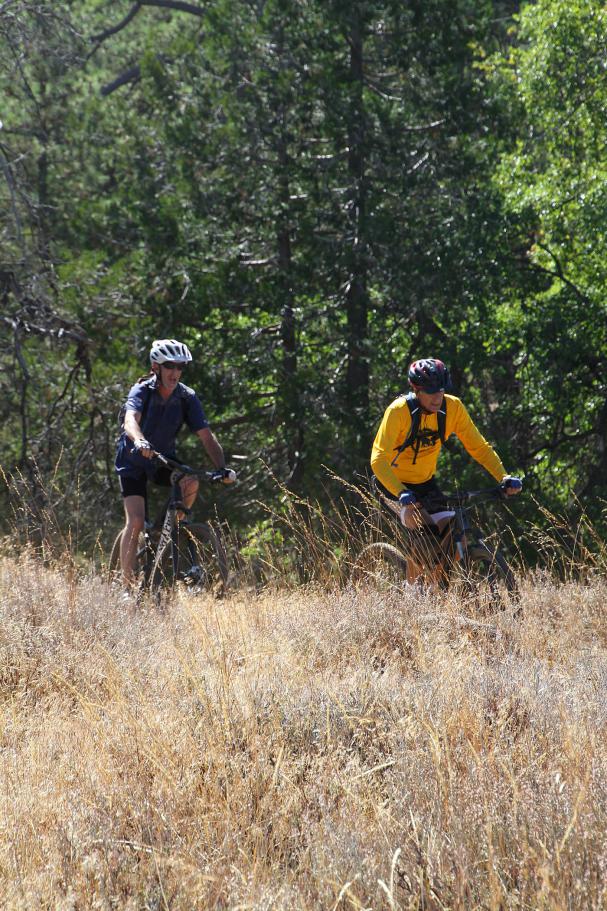 Chip and Roger
Jorge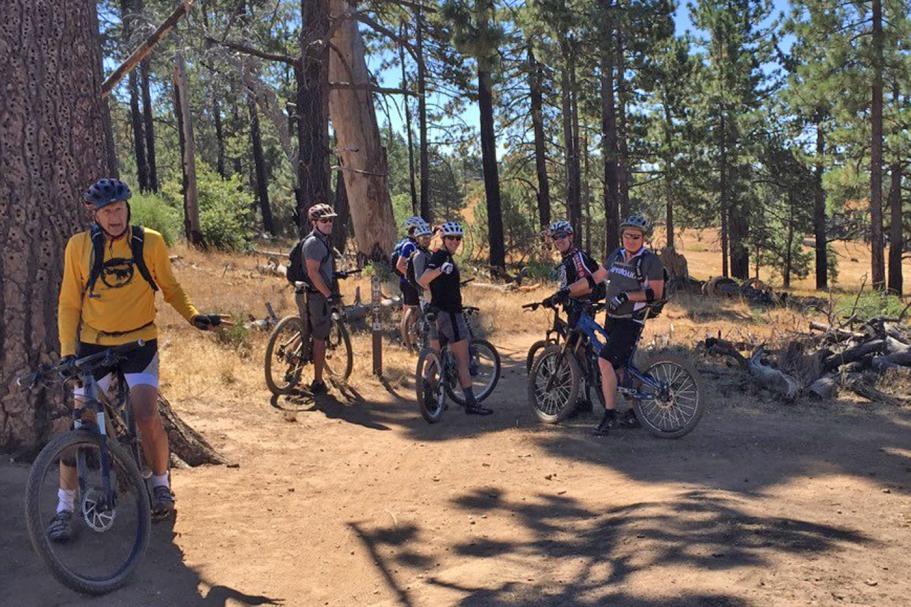 The crew at the top of the Meadow. (Photo by Chip)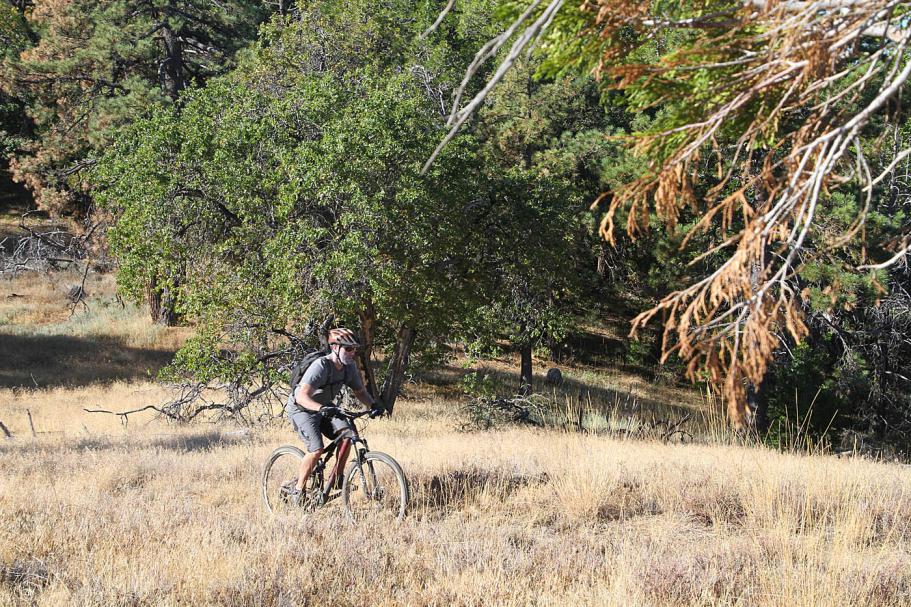 Jason
Jason and Amy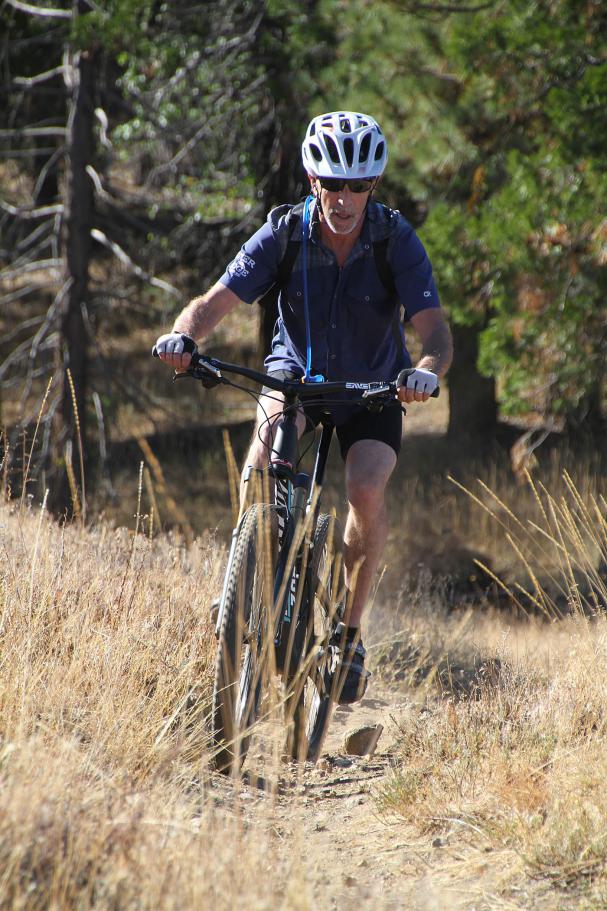 Chip playing with his new bike
At the top of Los Gatos with Jason, Jason and Tony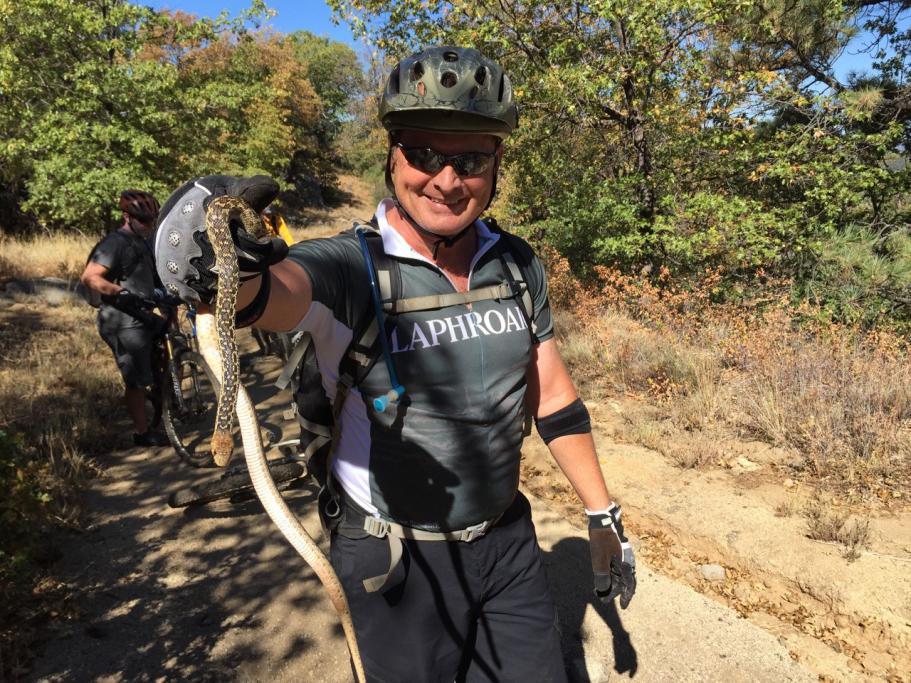 Me with Mr Gopher Snake (Photo by Chip)