Southern California Wildfires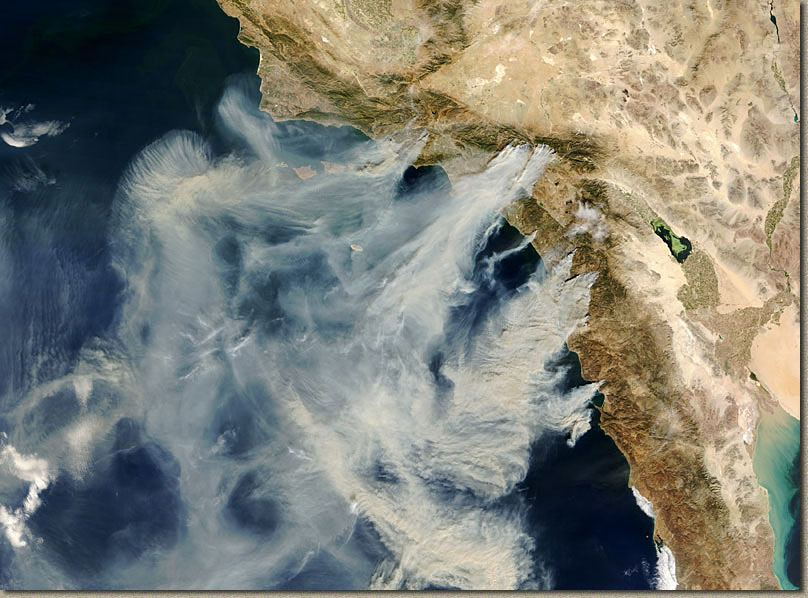 Wildfires are a part of life here in Southern California. When they do occur and affect our trails this is where I try to gather of information about the impacts and closures. 2003 and 2007 were our most recent years of large impacting wildfires.
October of 2007 was a bad month for Southern California as wildfires destroyed more than 1,500 homes. A lot of our trails burned as well. Here is I have gathered so far regarding our trails.
The orginal list included trails where the status was unknown. All of the trails listed here were confirmed to have burned. They are all recovering well and information on wither they have reopened is listed as well.

This indicates there are pictures available. Instead of simply linking to pictures, when there was a forum discussion about the trail, I linked to the discussion so you could read stories and first hand accounts of the damage.
At this point the list is surely not all inclusive, help get it accurate. If you have information on any trail that was near the burn areas or wish to confirm a trail is okay, please email me with the information or links.
NOTE: The Los Padres, Angeles, Cleveland and San Bernardino National Forests reopened in early November 2007. Most of the Santa Ana Mountains reopened in November 2008.
San Diego County - 2007

Sweetwater - OPEN


Lake Hodges - North -

OPEN

Lake Hodges - South - OPEN
San Pasquel - Mule Hill - OPEN
Hollenbeck Canyon - OPEN
Nate Harrison Grade Road - OPEN
Gomez Trail - Palomar Divide - OPEN
Santa Margarita River - OPEN
North and South Clevenger Trail - OPEN
Black Mountain - (In Ramona) OPEN
Lake Poway - OPEN
Mount Woodson Partial Burned - OPEN
Elfin Forest - Only 30 acres, trails east of Escondido Overlook Closed - OPEN

Orange County - 2007

Silverado (REOPENED 11/10/2008) (Note 1)
Whiting Ranch - REOPENED JULY 2008
Santiago Truck Trail (Partial) & Luge (All) REOPENED
Joplin (REOPENED 11/10/2008)
Harding Truck Trail (REOPENED)
Santiago Oaks (Earlier fire 2007)(OPEN)
Maple Springs (REOPENED 11/10/2008)
Here are the San Diego area trails that were affected by the 2003 wildfires. They have all reopened and are generally recovering well.

Laguna Meadows