December 4th, 2008 by MTBBill
The orginal plan for today was to pickup and rental bike for a shop in Seattle and go for a ride on Friday and get the bike back Friday evening.  Well things went smoothly and I am pulling out of the bike shop and I have maybe two hours of light left.   What is close by?  After a minute or two of Googling I found out that Colonnade was sorta close by.   Before you know it I was there.   For those that have not heard of the place, Colonade has gained national attention due to novel concept and the excellent use of land.   This model is starting to find it's way to other parts of the country.  Read more about Colonnade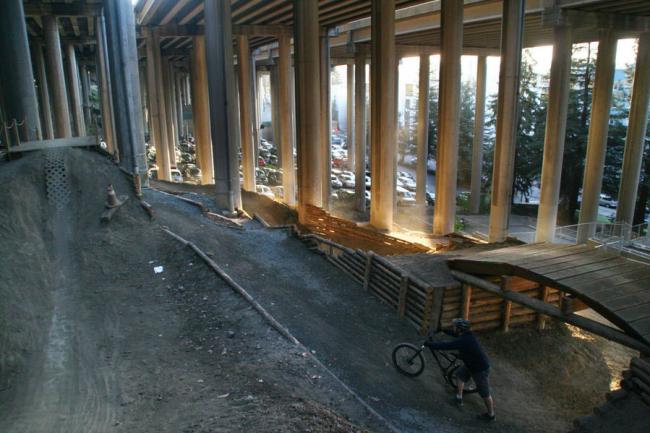 Once I saw how cool the place was I had to get to riding.  I had not checked into my hotel yet, so all my stuff down in my suitcase.  Screw it, forget changing I grabbed just my helmet, shoes, and gloves and hopped on the bike.  Polo shirts and MTBing, thing could be a new fashion trend.
Blah Blah Blah,  I rode a bunch of it, I got nervous ticks looking at some of it and if I lived up here I would make this a regular stop.   On with some pics: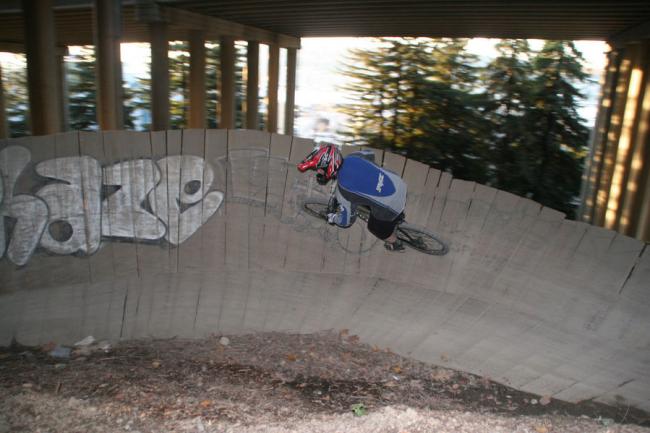 Wall Ridage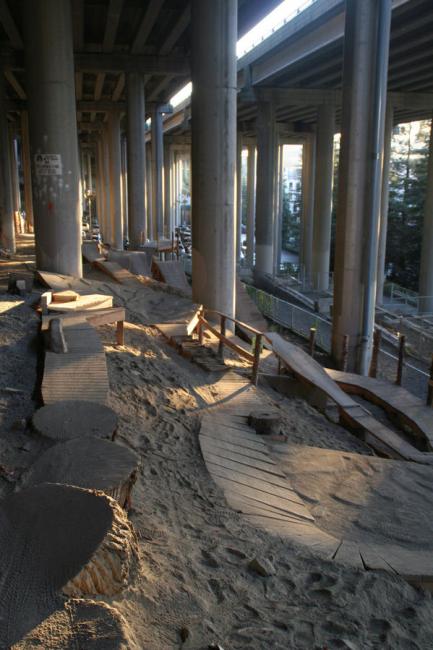 You don't measures technical trail features per trail here, it a per foot thing.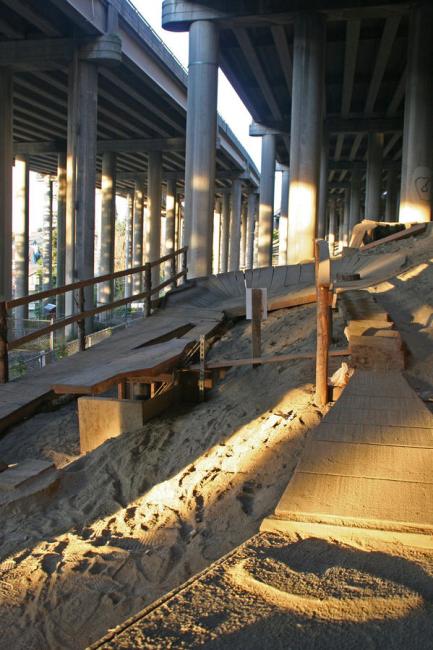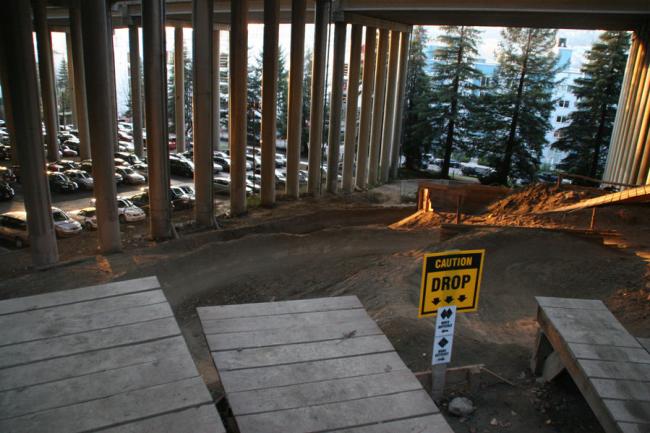 Pick your poison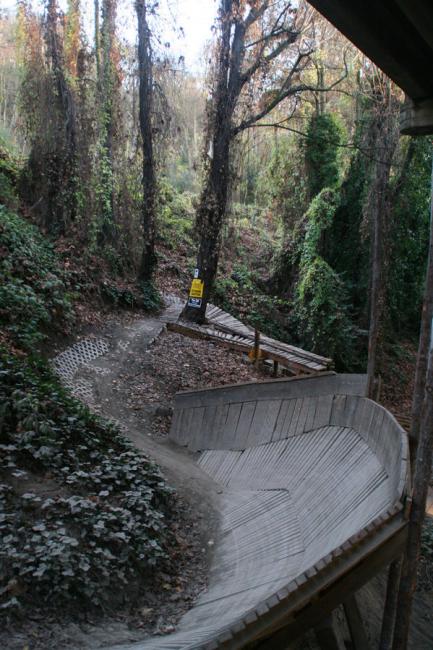 More Wall Ridage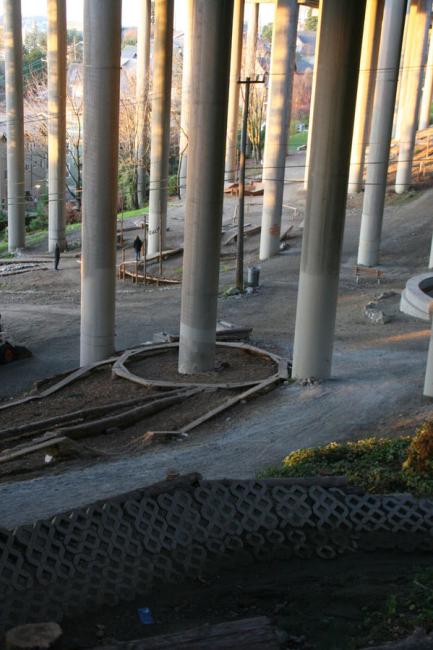 It is not all about getting in the air and steeps, take a look at the skill stuff near the bottom.  There is stuff for the newbs and dews.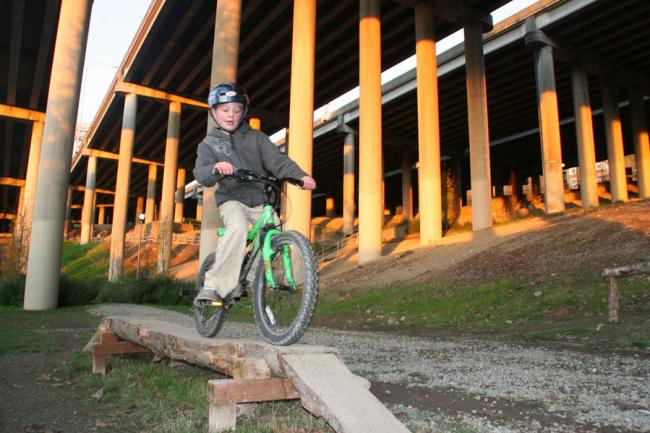 Check out Zelik riding this log,  can you say excited?  Zelik's Dad was nearby and watched his kid giving the smaller stuff a go for well over an hour.   It is so awesome how the mountainbikers here took an underbridge eyesore and turned into a killer skills progression park and a wonderful place for young kids to learn about mountain biking and develop some skills other they video games.