The Pilchuck Tree Farm is a huge chunk of private land north of Arlington and near the small community of Bryant that is used for logging. The company/land owners have allowed trails and public recreation on their land for over 20 years. Of course patches of trail are going to go away from time to time as various segments gets logged over the years. Despite the obvious bummage of this, the up side is the place is ever changing. There are several tracts to the tree farm; Victoria, Armstrong and the Pilchuck tracts. The Pilchuck and the Victoria tracts are closed during the winter (November 1st - April 30th) due to the wet conditions. Since the Armstrong tract is open year that was were I headed after work one day.
Directions: From I-5 take exit 212 for WA-532. Turn east and travel 4.1 miles. WA-532 turns into Granview Rd at the junction of Hwy 9. Continue for 1.0 miles and turn right onto 272nd street NE. After about 1/10th of a mile turn right into the trailhead/staging areas.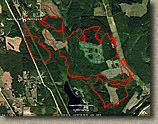 Map and Electronic Files: This is not the most elegant map on my site. Since there are patches of clear cuts in this area I think you will find the aerial photo better than a map. Getting lost is half the fun anyway. Here are my GPS files to map you feel a little less lost. At least you will know that you are lost in the exact same spot that someone else was once lost at :) GPX, GDB, KML
Ride Report: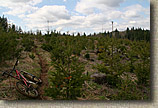 One thing is for sure there is a bunch of miles of trail out here. I got in about 18 miles of rolling and mostly buff singletrack during my afternoon visit and I know I missed a bunch of stuff. I had a very rudimentary map that was rather large scale which meant I was basically on my own. I love solo riding like this as the miles seem longer and I feel more in tune with my surroundings as you have to paint your own mental map of where you are at and how you are going to get back at some point.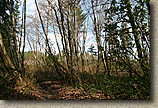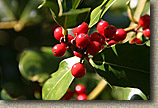 I was digging the rolling terrain and the aburpt transitions as you go from the unattractive barreneque clearcuts into lush forest. While the trails were for the most part buff there were some sections that were rooty with plenty of logs across the trail. I got a really good skills workout in from the logs alone.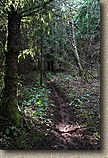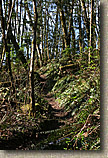 There were more trail junctions in this area than I can count. For the first part of the ride I took whatever option looked to go away from the trailhead. When the remainder of the day dictated it was time to turn back, I took every turn that I thought would be the scenic route but still generally headed in the right direction. I did loops, backtracks and generally confused myself. This was one of my adventures were I actually used my GPS for something other than a simple data logger.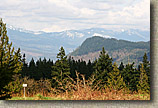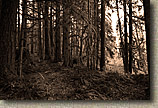 I ended up back at the trailhead with some daylight left, so I decided to check out what was supposed to be a somewhat short loop nearby. This loop was indeed short but it also ended up going through a low lying area that became more than a bit of a mucky mess. Getting through this area took much longer than I thought it would and the waning daylight inside the moss covered forest looked somewhere between surreal and spooky. By the time I got back to the trailhead, I could officially classify my day as extremely "efficient". I doubt I had more than one minute of daylight left. Just the way I like it :)