Kamakura and the Tennin Trails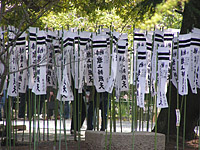 Kamakura is a coastal town in on the Muira peninsula on Sagami Bay, less than one hour south of Tokyo. Kamakura has pretty nice trails that can be quite daunting to navigate. There is everything from tame paths to gnarly freeride-hucker stuff. The Tennin trail system has a lot to offer although you can expect quite a few hikers on the weekends. This trail is best played on during the week.
Kamakura is a very popular tourist destination. Kamakura offers numerous temples, shrines and other historical monuments. One of the main landmark sites there is the Great Budda of Kamakura.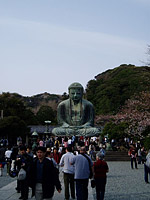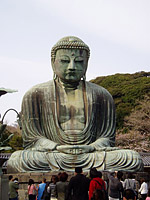 The Great Buddha of Kamakura is a bronze statue of Amida Buddha that is located on the grounds of the Kotokuin Temple. With a height of 13.35 meters, it is the second largest Buddha statue in Japan (the largest is located in the Todaiji Temple in Nara).
The statue was cast in 1252 and originally located inside a large temple hall. However, the temple buildings were washed away by a tsunami tidal wave in the end of the 15th century, and since then the Buddha stands in the open air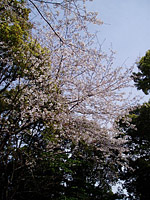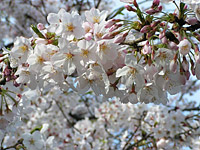 A bit of history: Kamakura became the political center of Japan, when Minamoto Yoritomo chose the city as the seat of his new military government in 1192. The Kamakura government continued to rule Japan for over a century, first under the Minamoto shogun and then under the Hojo regents. After the decline of the Kamakura government in the 14th century and the establishment of its successor, the Muromachi or Ashikaga government in Kyoto, Kamakura remained the political center of Eastern Japan for some time before losing its position to other cities.
Note: Most of this was gathered from Japan-Guide.com
Video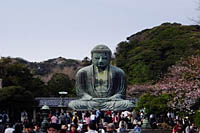 A few trails around Kamakura. Right Click on the image to the left to download 84MB video that runs 6:00 minutes.