Fujimi MTB Park - Japan
Fujimi Panorama is a ski resort in the winter and a mountain bike park during the summer. Located a few hours outside of Tokyo you are sure to have some fun getting to know gravity a little better. There are three downhill courses at Fujimi, A, B, and C. (Very creative ;-) ) They have also had a 4X course down there the bottom.
Directions: My friend Micah Stiegler put this document together that has direcitons to get you from Yokosuka to Fujimi if you are driving.
Map: Here is a map courtesy of www.fujumipanorama.com. You will however not need it.
Prices and Rentals: A daily lift ticket (2009 prices) is around 43 dollars. If you need to rent a bike they got those to. If you need the whole package, you can get a full blown and well equipped downhill piggy bike, day pass, full face helmet and armor package for about $150 which is not a bad deal.
Course A - Considered the advanced downhill course, it is the steepest and the fastest of the three with a length of 4.2km. The course is a combination of single track and what most of us would consider a truck trail. Course A is all about speed, just put your pedals horizontal and have someone give you a nudge down the hill. There are plenty of places to catch a bunch of air as a function of the trail undulations vice built up stunts. There are also plenty of places to screw yourself royally if you don't watch your speed. There are no "Forced Air" sections so Course A can be done on a XC or trail bike, you will just have to watch your lines and speed much more so they if you were on a downhill rig. They have added a new section to the A course near the bottom that is quite difficult with lots of rock chunk. This was done to step of the techncial difficulties for the World Cup downhill racing.

Course B - Considered an upper intermediate downhill course, this is a great trail. It is approximately 5.2km and nearly all of it is single track. This is the most technical of the courses, with plenty of root drop offs and tight turns . Course B intersects with course C about halfway down the run. The lower portion of B (IMO) is very slick and it some spots is just not much fun at all. After our first complete run down B we started switching over to C course at the crossing,

Course C - Considered a lower intermediate is a great way to introduce someone to speed of downhilling with out all of a bunch of challenges. It is 7.2km in length with most of it singletrack. This trail while it caters to folks just getting into downhilling a competent rider on an XC or trail bike will have a blast on this trail.

Course D - 4X track. This is the newest addition to the park near the bottom they have put in and still developing a 4X and dirt jump area.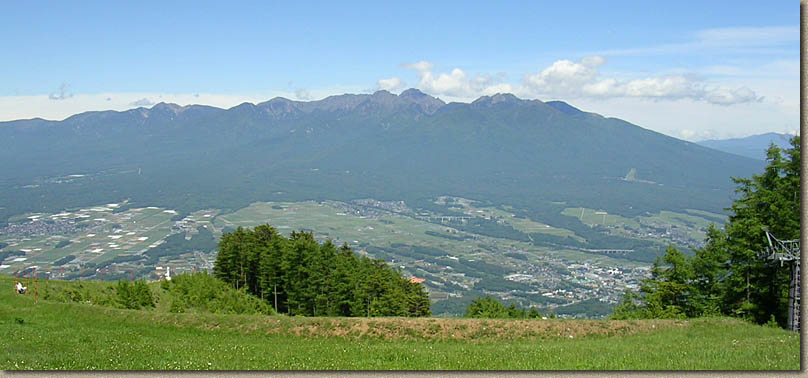 VIDEO
I have been to Fujimi a total of four times. Twice in 2004 and twice in 2009. The best way to describe this place for me is with the video. This video was shot in 2004 and include sections of courses A, B, and C.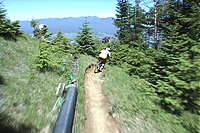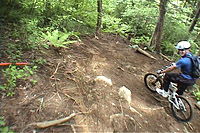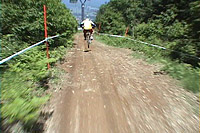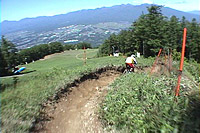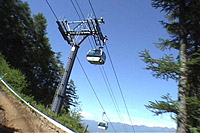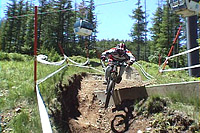 Here are a few screen shots from the video
2009 Trips
I spent a couple of months in Japan in 2009 and made a couple of trips back to the Fujimi.
Check out the BLOG Post on the first trip.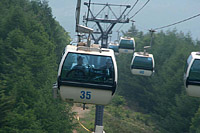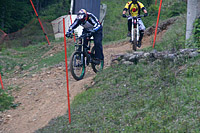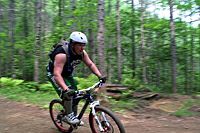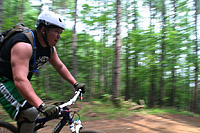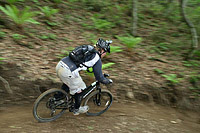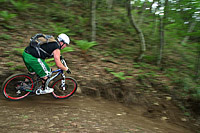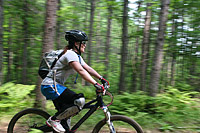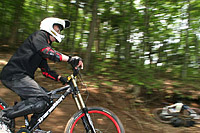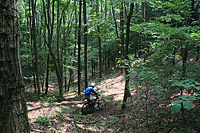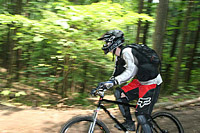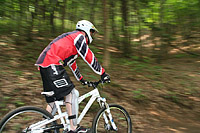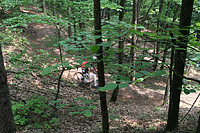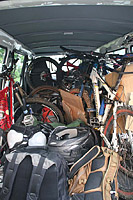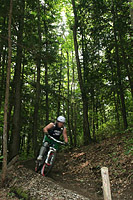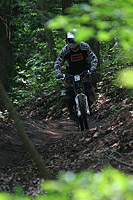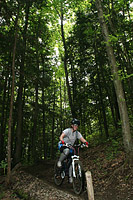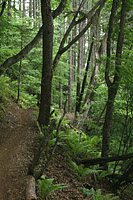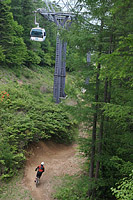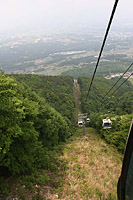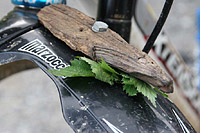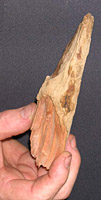 Ken has a really awesome bit of mojo bolted to the fender on his bike. I was present when this stick and Ken's relationship first started in 2004. Ken took an unplanned aerial tour of the forest along the A course and this was his souvenir from the tour. Notice how far up the stick some of the "moisture" marks are. Ken basically had this thing impaled up to where my fingers are at it in one of his butt cheeks. He literally ripped him ripped himself a new one. Needless to say Ken was a real ( Carnage Warning ) Pain in the Arsh to be around. While Ken was not laughing his ass off, some of us where in stitches. God did he act like he had a stick up your ass. Man have we had some great pun at his expense since then.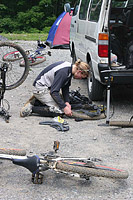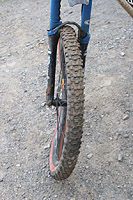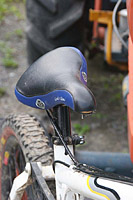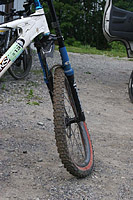 Ooops, I hate when that happens. Especially when it is your buddie's bike that you thrashed.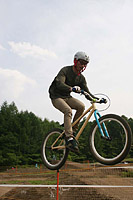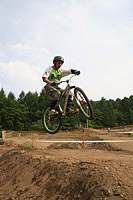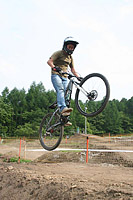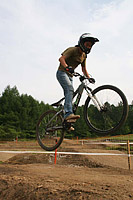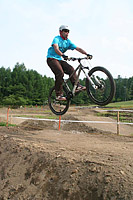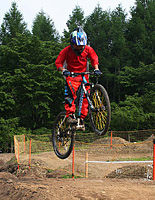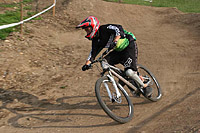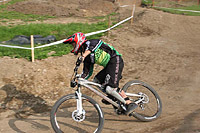 They have added a 4X since my last visit. It is some pretty fun stuff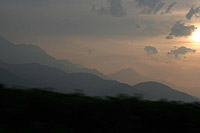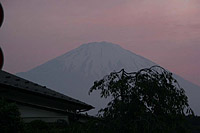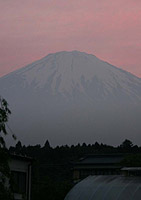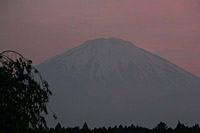 There is come nice scenery to be had on the trip there and back. Mt Fuji be the most marque of them all.
My second trip in 2009 was a bit of a rainy mess. Here is some of the muck, fun and carnage shots.
Check out the Blog Post on the Second Trip here.