More Idyllwild Stuff
There is just too much good stuff happening in the Idyllwild area to fit on one page. These days I do these kind of updates on my Blog.
Back to the main Idyllwild page.
July 3rd, 2005
Most of the usual suspects made a return visit to Idyllwild to do some more playing and exploring. Most of the folks brought out their single speeds. "Most" meaning "Not Me" as I enjoyed the marvels of full-suspension and gearing combinations like 22-34 and 44-11 as well as all the permutations in between. The temperature has been getting pretty toasty here so early starts and finishes before midday are wise. Even with the heat it was a great day with the bike on some awesome trails.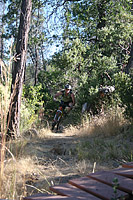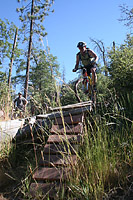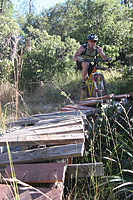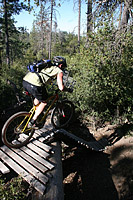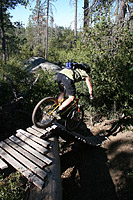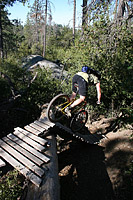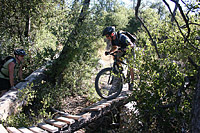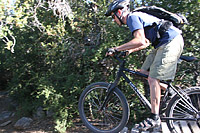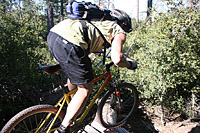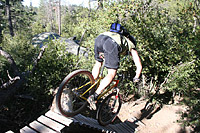 This was Eric's (Yellow Bike) first time riding on man-made obstacles so he was digging it.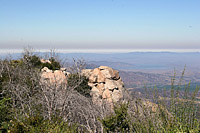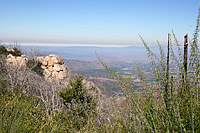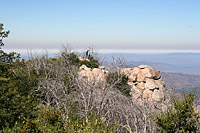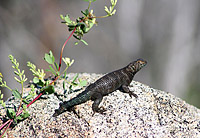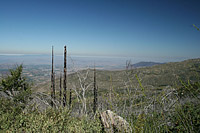 The views were not as great as I have seen, but they were still pretty good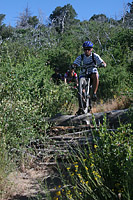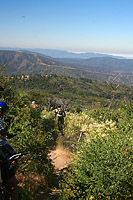 This was David's first time out with this group and in this area. He went home tired and happy. The word is he became a single speed convert a couple of weeks later. :)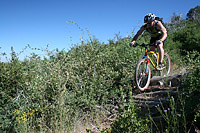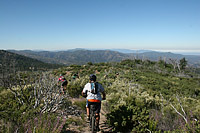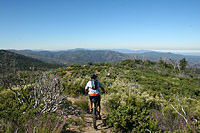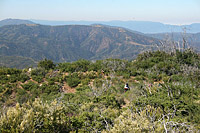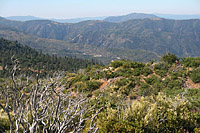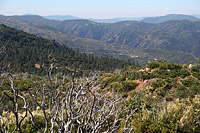 Views from the "Optimater" trail
Our first visit back to Alvin Meadows for 2006 was a bunch of fun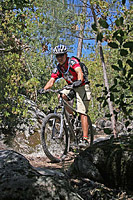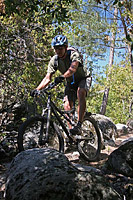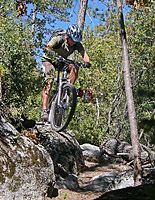 The trails were in pretty good shape and we had lots of fun working on the various moves that the place provides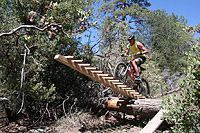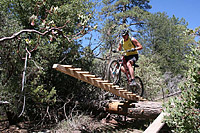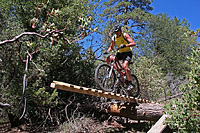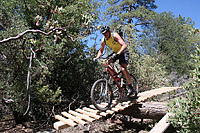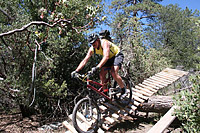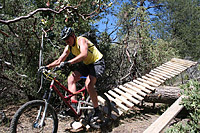 Over the winter a large pine tree fell over the trail so the locals decided to build a teeter-totter. Here is JD showing us how it is done on his first attempt.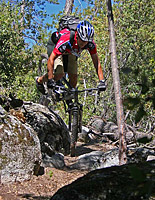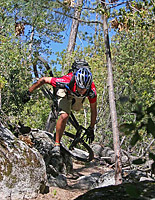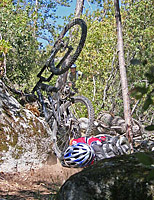 David tried his best Hans Rey imitation. (We were fooled)
David came out of this Endooooh! unscathed.