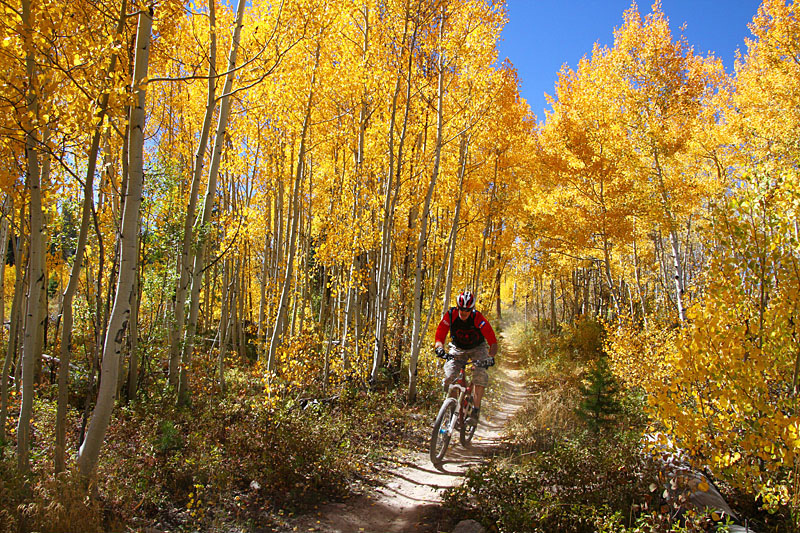 This was Day Three of what I'm calling my Chasing Aspens Tour done in the fall of 2015
After ridng in the Good Water Rim Trail in the San Rafael Swell of Utah on day two I did a long drive to Winter Park Colorado which is less than a two hours from Denver. I met up with my old friends Kevin and JD and made new friends Greg and Barb who were gracious enough to put me up at thier place. Greg is the ownder and founder of Singletrack Trails, a trail design and construction that does a kinds of trail goodness. The next day I was treated to some of the local goods that he played a major part in bringing to life.  This was also my welcome to high-country Colorado riding day and boy was the top elevation of around 10,000 feet a wake up call to my sea-level lungs.  The aspens were awesome!

Reources: My planning for the riding here was simple, follow Greg. If you were going to be figure your own riding out here there are several online resources. Things seem a little disjointed as each resort is primarily focused on thier own area. The MTBProject site is getting more populated for this area so I expect that it will eventually become the most all encompassing.
MTB Captiol USA
Trestle Bike Park
Winter Park on MTB Project
Ride Notes: This will mostly be a photo spread. When you go through the slide show, I have commentary attach with the photos.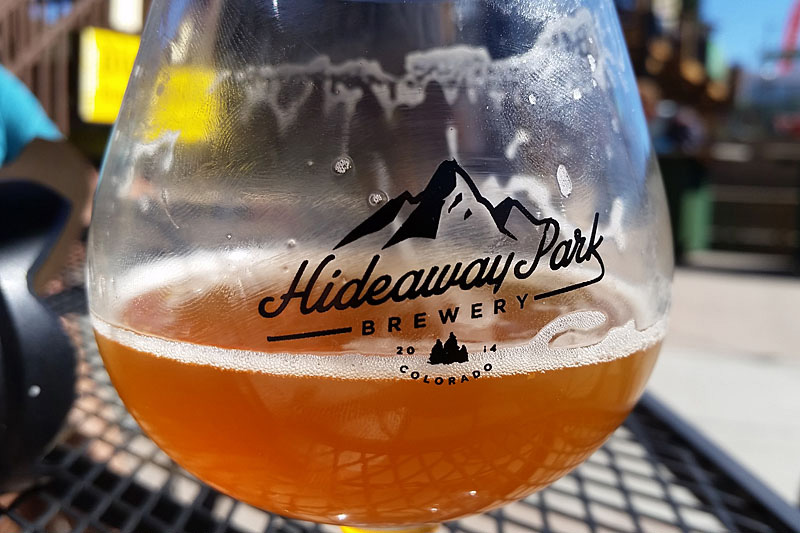 It was pretty awesome to have the ride end at the best microbrewery in town. Andy is doing good stuff with this place. Mucho tastiness!
After some post-ride tastiness we kicked by Greg's and worked on making sure all the San Diego goodness I had in the growlers did not go flat. While dead critters were being cooked up on the grill, we made plans for the following day and everyone was giving me killer recommendations for what to do on the rest of my trip. Trying to absorb all that trail information was like trying to take a sip of water from a fire hydrant. Good Times!
Day Four of the Trip - The Two Elks Trail