About Me and Work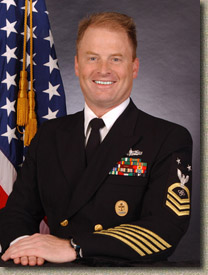 Most people would say that work really interferes with their leisure life of mountain biking. While it certainly does with me to some extent, my career in U.S. Navy has taken me to some really cool places and I have gotten in some great riding in some of them. Nearly all of my international travels have been on the Navy's dime. In May of 2008 I retired from active duty after 22 years. While I started out as an electronics technician and a computer/network geek I spent the later part of my career as a manager.
If you have looked at the site much before you will have noticed that I was quite vague about what I did for a living. The Navy likes to keep their ship's schedules hush hush until shortly before they arrive at a port, so not publicizing my job on this site and various MTB forums kept me out of trouble with the Navy (OPSEC for you military types) while letting me plan trips ahead of time online. The Navy took me to 17 countries and I have done some two wheeled traveling in a fair portion of them. I wish I would have gotten out on the bike in more of them, and taken more pictures too.
My time in the Navy was a great, but ultimately I have had my fill of long deployments and the stress it puts on the family. With my oldest son approaching his teenage years it is far more important to me to be around to guide him through those years than to keep living a Sailor's life.
I am now on my second career as a Department of the Navy civlian supporting integrated navigation and charting technologies for the U.S. Navy. Maps, GPS, Navigation - This is all stuff I was heavily involved with during my active duty career and I enjoy the stuff so it is a pretty natural fit. I still do not know what I want to be when I grow up. I starting to thinking that if you come up with an answer to that question, you have gotten that question wrong. As long as I can keep making a living without having to grow up, maybe I never will. Either way I expect to riding a mountain bike!
Here are just a small fraction of some memorable moments from "work" in the Navy . (The descent ones anyway ;-> )

Or food


Heavy seas off the Aleutian Islands
near the tip of Alaska
(I'm 50' above the water)


Rocket Assisted Torpedo Launch


Road Biking in Singapore


A beer break in Singapore


Chittagong, Bangladesh


Looking at the coast of Iran day after day after day during Operation Desert Storm


Ten days "Down Under"


The beaches of Thailand

The things you see in Bangkok at night


Sunset on the International Date Line

"Flying" across the Red Sea in a hovercraft!


Helo Flights between ships!


The extremely strong coffee of Saudi Arabia


A visit to Hong Kong


Living in Japan for the better part of a year and
climbing Mt Fuji four times.
Mountain Biking Fuji


A Mt. Fuji sunset from sea on the day we steam towards home after being gone for eight months

The train ride from Kelang to Kuala Lumpor, for a very interesting stay in Malaysia

Riding a camel in the ancient city of Petra in Jordon


USS Missouri on the horizon



Watching the historic USS Missouri, affectionately known as
"Big Mo"
fire 2,700lb bullets 26 miles




The downtown fountain in Abu Dhabi, UAE

Another shot of Petra, Jordon


My 1st ship, USS Francis Hammond (FF-1067)


My 2nd Ship, USS Rushmore (LSD-47)


My 3rd Ship, USS Coronado (AGF-11)

A girl in every port (before I met my wife!)
Some of the places the Navy has taken me to:
| | | | | | | | | |
| --- | --- | --- | --- | --- | --- | --- | --- | --- |
| Canada | Saudi Arabia | Hawaii and Alaska | Australia | South Korea | Jordon | Bangladesh | Malaysia | Philippines |
| Mexico | Bahrain | United Arab Emirates | Japan | Djibouti, Africa | Thailand | Hong Kong | Kuwait | Singapore |
If you are interested in learning more about the Navy check this site out.